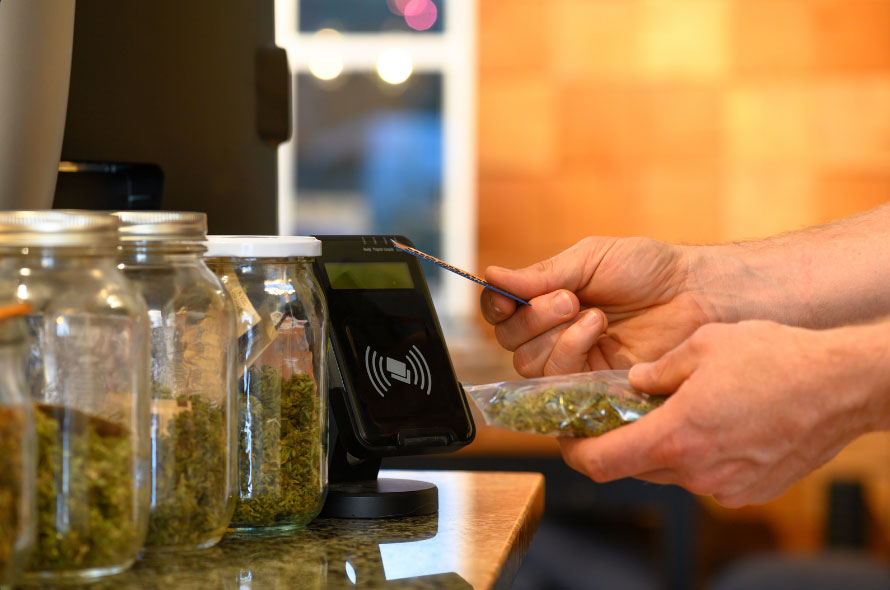 Cannabis is one of the fastest-growing industries in Canada, with sales doubling from $1.48 billion in 2019 to $2.98 billion in 2020. Ontario is the largest market for cannabis in the country, with more than 1,000 licensed retail stores expected to open by this fall. London, Ontario, is a city that has seen a surge of cannabis retailers in the last two years, going from just four stores to 40 as of January 2021. That's nearly twice the number of LCBO locations in the city.
With so many options available in London, how do you choose the best cannabis dispensary for your needs? What makes a dispensary stand out from the rest? In this roundup review of dispensaries in London, Ontario, we'll review some of the best and worst outlets based on a number of important factors. Whether you're simply canna-curious or a seasoned cannabis consumer, this article will help you navigate the industry in the city with confidence and ease.
Our Review Criteria, By Category
Let's review the best and worst cannabis dispensaries in London based on their quality, variety, price, and service. We'll use aggregate information from web sources such as Yelp, Weedmaps, and Search Dispensary to compare and contrast different dispensaries that sell cannabis in the city.
Product Quality & Sources
Quality is one of the most important factors when choosing between marijuana dispensaries. You want to buy products that are fresh, potent, safe and tested. You also want to avoid stale, weak, contaminated or mislabeled items. Generally speaking, quality typically varies depending on product source, storage and handling.
One of the best dispensaries in London for quality is Canna Cabana, located at 1310 Fanshawe Park Road W. Canna Cabana is a chain of cannabis stores offering high-quality products from reputable producers and suppliers. They have created a strict quality control system that ensures their products are stored properly and tested regularly. Customers can feel safe knowing their purchases have been put through a rigorous quality assurance process.
Perhaps the worst cannabis store in London for quality is Green Light Cannabis Shop, located at 119 Dundas Street. Green Light Cannabis Shop is an unlicensed dispensary that sells many low-quality products from unknown sources. They have an awful quality control system, and some online reviews have reported purchases of stale or contaminated products.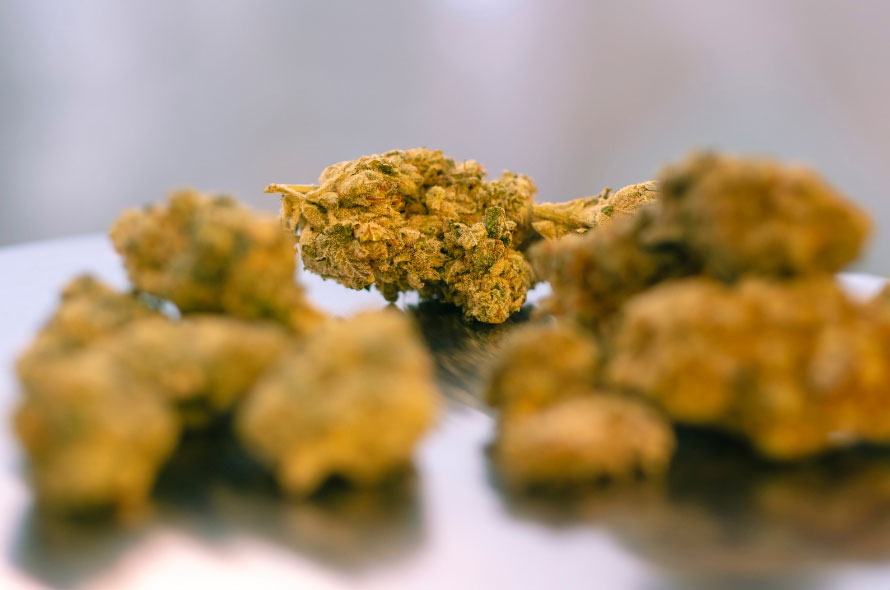 Product Selection & Availability
Variety is another important factor when choosing a cannabis dispensary. You want to buy products that suit your unique preferences, needs and goals. You also want to try new products that offer different flavors and experiences. Variety can depend on the inventory, availability and diversity of the cannabis products in stock.
The Hippy Co, located at 155 Adelaide Street N, is our pick for London's dispensary with the best selection of weed products. It's a locally-owned business that offers an impressive range of products from different categories and brands. They have over a hundred strains of dried flower, more than 50 types of edibles, many concentrates and pre-rolls, and a huge selection of accessories. They also carry new products arriving every week, announcing new stocks on social media.
One of the most limited retailers in the city in terms of variety is Oxbury Cannabis Clinic, located at 1299 Oxford Street E. It's a medical dispensary that offers a limited and terrible range of products from only one category and brand. They only have ten strains of weed from one producer called Aphria. Because they focus entirely on flower, they don't have any edibles, oils or concentrates.
Product Pricing & Rates
Price is among the first considerations shoppers make when visiting a cannabis dispensary. You want to buy products that are affordable, fair and competitive. You also want to get value for your money and save on your purchases at every opportunity. Prices can vary depending on the quality, quantity and demand of different cannabis products.
One of the go-to dispensaries in London for great prices is Value Buds, located at 1314 Huron Street. Value Buds is a discount cannabis shop offering some of the city's lowest prices. They have a large selection of products from different categories and brands, with prices ranging from $3.97 to $112.97 per package. They also have weekly deals and discounts that can help you save even more.
It's worth noting that a good number of Value Buds' positive reviews come from customers in Toronto, who either order online or drive to London to make purchases at wholesale rates.
Tokyo Smoke, located at 1135 Wonderland Road N, is arguably the single worst London store from the perspective of product pricing. Tokyo Smoke is a cannabis lifestyle brand offering premium products at premium prices. They have a small selection of products almost exclusively from their own brand, with prices ranging from $8.47 to $49.97 per package.
Service Quality
Great service is another essential factor when choosing a cannabis dispensary. You want to buy products from the most knowledgeable staff available, who are also friendly and helpful. You also want to have a smooth and pleasant shopping experience. Service can depend on the attitude, expertise and professionalism of the staff.
One of the best dispensaries in London for service is The Dime on Wortley, located at 162 Wortley Road. The Dime on Wortley is an independent, female-owned dispensary offering carefully curated cannabis products. They have a team of friendly, helpful and knowledgeable women on hand to answer all your questions and guide you through your purchases. Customers report a welcoming, educational and comfortable atmosphere that makes you feel at home.
One of the worst dispensaries in London for service is Canadian Cannabis Clinics, located at 279 Wharncliffe Road N. Canadian Cannabis Clinics is a medical dispensary that offers strictly prescription-based cannabis products and services. Customers have complained of a cold and impersonal atmosphere that makes them feel unwelcome and uncomfortable. Some shoppers have even uploaded videos of customers fighting or arguing with onsite staff to social media site like TikTok.
How To Get The Most Out of Your Dispensary Visit
This article is intended to serve as a helpful report to assist you in identifying some of the best and worst dispensaries in London, Ontario. We hope this article has helped you find your ideal London store in terms of product quality, product selection, prices and service.
Whether you're new to cannabis or a seasoned enthusiast, it's important always to shop responsibly and observe the onsite rules (e.g. COVID safety precautions) when shopping at dispensaries. Be polite when engaging the staff for answers, and be considerate of others while browsing. Thank you for reading and happy shopping!